---
We have included some apps that you may find helpful. In the ever changing world of apps, some may be discontinued.

Please let us know if you find a discontinued app. Myers Counseling group is also interested in posting about new apps. Contact us if you have a suggestion for inclusion of an app. We are offering these as suggestions and they are not suggested to be used to replace therapy.
---
Anxiety
 Stress & Anxiety Companion
By guiding you through tried-and-true methods to lessen those irrational thoughts and emotions while building a much more present mentality, this app can help make the health journey much simpler.
You can discover anxiety triggers with the use of additional features to avoid being caught off guard by them.
  Worry Watch
With the help of this software, users may keep track of what makes them anxious, study emotional trends, determine whether their  were harmless, and get insights to prevent them in the future.
Worry Watch is password-protected, so whatever you disclose in the journal function is secure, thus reducing your worry.
Mindshift app
Struggling with anxiety? Tired of missing out? There are things you can do to stop anxiety and fear from controlling your life. MindShift is an app designed to help teens and young adults cope with anxiety. It can help you change how you think about anxiety. Rather than trying to avoid anxiety, you can make an important shift and face it. MindShift will help you learn how to relax, develop more helpful ways of thinking, and identify active steps that will help you take charge of your anxiety. Think of MindShift as your portable coach helping you face challenging situations and take charge of your life.
SAM
The SAM (Self-Help for Anxiety Management) app notifies you of what is driving you over the brink, allowing you to reel yourself back in. To reduce stress, SAM monitors worried thoughts, tracks behavior over time, and employs guided self-help activities.
SAM takes it a step further by including a "Social Cloud" function that allows users to anonymously share their progress with an online community for additional support.
Mental Health
MCHelp App
Help is a Tap Away! A free anonymous app that allows you to confidentially text or talk to a licensed mental health counselor.  Trained counselors are available 24 hours a day, 7 days a week.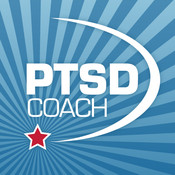 PTSD Coach
If you have PTSD symptoms, this 24-hour tool could be extremely helpful. It is directly linked to support services. PTSD Coach is accessible as an app or online via a browser.
You will choose the specific issue you wish to address, ranging from worry and rage to sleeplessness and isolation. The program then instructs you on how to improve your mood, adjust your mentality, and reduce stress.
ACT Coach
Developed by the U.S. Department of Veterans Affairs, teaches users how to tolerate negative thoughts and feelings. The app virtually guides people through awareness exercises and gives tips on how to ditch self-doubt. With an extra focus on mindfulness, this app also provides a log to track your progress.
Journal/Emotion Tracker
DBSA Wellness Tracker
The DBSA Wellness Tracker is a free, innovative, and user-friendly app that allows you to keep track of your emotional, mental, and physical health. The tracker reports give you an at-a-glance summary of your health trends. This can help you better recognize potential health problems and mood triggers in your daily life, as well as help you better partner with your clinician on treatment plans.
Operation Reach Out
Emory University researchers created this mood tracker and resource locator to aid in suicide prevention.
The setup is straightforward: Users build a personal profile with emergency contact information, current prescriptions, safety strategies, and appointment or medication reminders. Once a user enters crisis mode, the app uses Geolocation to seek nearby mental health care facilities.
DBT Diary Card and Skills Coach
Based on the dialectical behavior therapy (DBT) technique, this app functions as a daily mood and thinking journal. It includes a coaching module that provides advice on how to handle difficult emotional circumstances, such as how to ask for what you need or how to successfully settle conflict.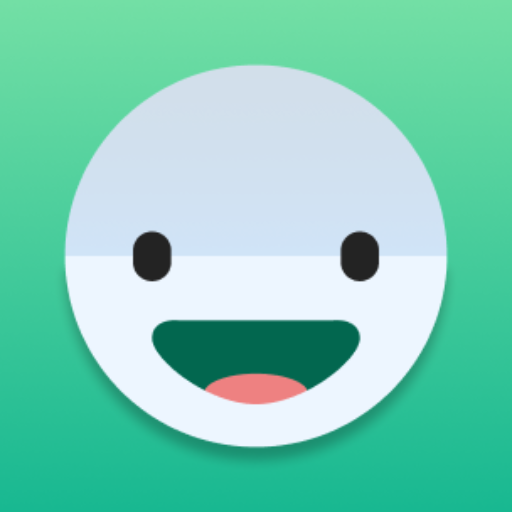 Daylio
Monitoring your moods might help you focus on the good aspects of your life, Daylio is a mood-tracking and journaling app.  You create your moods by selecting icons from Daylio's extensive web library. Daylio also has a journaling feature where you may write about your activities.
 Moody Me – Mood Diary and Tracker
Have more happy days! Track your mood with the Moody Me mood tracker app to find out what makes you feel good. Log your mood, note what affects it and record any treatments you're taking. Take pictures of what  makes you happy and play them back for an instant lift. Or see what makes you sad so you can better manage your mood. Whether you are managing a mood disorder, want to see how certain medications affect you or just  want a snapshot of your disposition, Moody Me is the app for you!
Lifestyle
 Habits Pro – Organizer for Goals, Tasks and Health Tracking
Three categories are already set up in Habits Pro: – Live a Healthy Life Features – Unlimited category screens for organizing your habits – Visual calendar – Goals and tasks – Custom icons (250+) or photos for your goals – Number items, track weight, steps, BP – Select active weekdays for recurring tasks – Daily reminder – Daily, weekly, and monthly graphs – Interactive graphs with many details – Statistics – Rename categories – Set up your own items    
Balanced
Struggling to make time for all the little things that matter? Join over 400,000 others who use Balanced to stay motivated & focused on what's really important in life.
Features:
● Feel rewarded and motivated – Celebrate your victories with the satisfaction of swiping 'Done'. Balanced gives you positive feedback, lets you know if you are on a streak, and keeps you aware of when you last did each activity.
● Stay in control – Choose how often you should do things; from once a day, to 5 times a week to 2 times a year. Balanced is fully flexible and works to your schedule. It even lets you skip activities if you are busy.
● Know what to do next – Your activities are prioritised so that what's most important is always at the top of your list. It's up to you though, Balanced won't mind if you choose from the bottom instead.
● Become more mindful – Stay aware of your progress with simple timelines and the ability to compare activities. Helpful daily reminders suggest what's important, or let you know when you are winning at life.
Medication tracker
Medisafe
MediSafe is a management and drugs reminder app. It will help you take your medicine on time and safely using your mobile device. It will also allow you to help your family members with their pill reminders and medical management. Whether you are taking one drug dosage or more, you know how difficult it is remembering each pill right on time. If you are a caretaker for a child, parent, or patient suffering from chronic pain or illness, you know how stressful it is not knowing for sure if your loved one took their medication.
Relaxation
Breathe2Relax
A portable stress management tool which provides detailed information on the effects of stress on the body and instructions and practice exercises to help users learn the stress management skill called diaphragmatic breathing. Breathing exercises have been documented to decrease the body's 'fight-or-flight' (stress) response, and help with mood stabilization, anger control, and anxiety management. Breathe2Relax can be used as a stand-alone stress reduction tool, or can be used in tandem with clinical care directed by a healthcare worker.
Headspace
Headspace is meditation made simple, a way of treating your head right. Using proven meditation and mindfulness techniques we'll show you how to train your mind for a healthier, happier, more enjoyable life.
Simply Being
Guided Meditation. Enjoy the deep relaxation, stress relief and benefits of meditation without prior experience. Simply Being has been developed by Richard and Mary Maddux, creators of the popular Meditation Oasis podcast. It allows you to choose from 4 meditation times and gives you to option to listen with or without music/nature sounds. You can also listen to the music or nature sounds alone.
Pocket Yoga
With Pocket Yoga you can keep up with your practice at your own pace in the comforts of your own home. Simply roll out your mat, place your device in front, and Pocket Yoga will guide you through your entire session. Choose between 27 different sessions of varying duration and difficulty. Learn the poses with the pose dictionary containing detailed explanations of the correct posture, alignment, and benefits.
Features:
• Detailed voice and visual instruction guides you through every pose, including each inhalation and exhalation.
• Over 200 beautifully illustrated pose images showing correct posture and alignment.
• Dictionary of poses containing the descriptions and benefits of each pose. • Unlock new environments as you progress in your yoga journey.
• Quickly preview a practice to see if it is right for you before you start. • Maintains an ongoing log of all your yoga practices to track your progress.
• Practices designed by experienced yoga instructors.
• Play music from your music library in place of the default music. You can even play music through iTunes Radio or other apps while Pocket Yoga is running.
• Play the practices on your TV with AirPlay or TV out support. • HealthKit and Health app support! Track your heart rate and calories burned.
Sleep 
Sleep Cycle
Waking up easy is all about timing. Sleep Cycle alarm clock tracks your sleep patterns and wakes you up during light sleep. Waking up during light sleep feels like waking up naturally rested without an alarm clock.  Sleep Cycles: While you sleep, you go through a cycle of sleep phases. The first phase is light sleep, followed by deep sleep and a dream state referred to as REM-sleep. A full sleep cycle lasts about 90 minutes and is  normally repeated several times each night.  Sleep Cycle alarm clock: Your movements vary with each sleep phase. Sleep Cycle uses the phone's accelerometer to identify sleep phases by tracking movements in bed. Sleep Cycle then wakes you up during your lightest sleep phase, using a predefined 30-minute alarm window.
Sleep Pillow
Sleep Pillow provides an advanced set of high quality ambient sounds, premixed for perfect sleep enhancement. The sounds are recorded and enhanced to relax and make you sleep. They isolate, create a relaxed environment, and put you into a cyclical sleep pattern.
Sobriety
Quit It – Stop Smoking Today
This application takes a different approach than other stop-smoking apps. It tells you how much your pocketbook suffers each time you buy another pack.  It calculates how much money you save by not smoking. Consider it an additional financial incentive to quit smoking and nicotine and save for something considerably better.
Stop Drinking with AJ
This pro-sobriety software uses the powers of relaxation, visualization, and positive recommendations to quiet your mind and move it to a less-stressed zone, where you'll be less likely to want alcohol.
Use the chime reminder function to remind yourself to breathe and keep your attention on the positive throughout the day.
12 Steps AA Companion
The ORIGINAL sobriety tool available for members of Alcoholics Anonymous. Every member of AA will find this app very useful yet quite simple to use.
Features:
•Contact Support for help via email from contacts.
• Edit and add your own recovery contacts
.• Anonymous Icon
• Sobriety calculator
• The Big Book
•Prayers
• Promises
My Spiritual Toolkit
My Spiritual Toolkit (MST) is an exciting new sobriety tool for members of Alcoholics Anonymous. It has a Sobriety Journal that makes it easy to find time to write in your journal. Just have access to an internet connection at home (computer) or on the go (mobile devices and tablets) and journal via typing. It also has a Spot Check Inventory that allows you to quickly get rid of resentments when on the go and you can later add more detail via your computer because all data is securely synced to the cloud using the same security as banks!
Thinking Attitude
MindShift
Using a series of onscreen prompts, this simple stress management application helps users examine what's causing them stress. Based on cognitive behavioral therapy (CBT), the software offers new methods to manage anxiety and listen into body cues.
Toxic Think 
Helps to show ways we can improve our Mental Health, and recognize people at risk of developing Mental Health Problems. You can find all of the information in one place. An easy to find guide to Mental  Illness issues and an action plan for our own mental health and what to look out for in our friends. Also contains information on coping strategies for the family of someone with a mental health problem.
Depression CBT Self-Help Guide
Do you need aid managing your sadness? Cognitive behavioral therapy (CBT) is the foundation of this software. It allows you to track mood swings and learn about clinical depression and treatment options.
You can also explore guided relaxing methods in the Relaxation Audio section of the program. With the Emotion Training audio and the Cognitive Thinking Diary, you may discover skills for changing negative thinking. There is a points system that will keep you interested.
Happify
Want to eliminate negative thoughts, minimize anxiety, and reduce stress? Happify is a great shortcut to a happy mood thanks to its collection of interesting games, activity ideas, and gratitude prompts.
Happify's positive mood-training program was created with the help of 18 health and happiness specialists and is psychologist-approved.
Sanvello
The Sanvello app teaches anxiety, depression, and stress management strategies. Its foundation is cognitive behavioral therapy (CBT). Sanvello is connected with Apple Health, allowing you to enter exercise, sleep, and caffeine data. Based on your meditation practice, Sanvello also records Mindfulness Minutes in Apple Health.
Features:
videos
audio exercises
interactive activities
mood and health habit tracking
You may also join a user community where others discuss on a range of topics, such as personal techniques and encouragement for one another.
Stop, Breathe, Think!
Have 5 minutes? That's ample time to practice mindfulness, which may boost your mood, reduce stress, and help you feel more compassion for yourself and the rest of the world.
Skeptical? Consider the fact that mindfulness and happiness seem to go hand in hand. As an extra bonus, this app can boost your concentration.